The University of Lincoln's ground-breaking ITSM project has been shortlisted for an SDI Award.  Here's why this is a watershed moment for the University and anyone championing BRM. 
We're already immensely proud to help the University of Lincoln develop its ITSM solution and Business Relationship Management programme.  So we're ecstatic to learn that the project has been shortlisted for a prestigious Service Desk Institute Award.  And not just any award. Lincoln is competing for the highly competitive and coveted category Best Implementation of an ITSM Solution Award.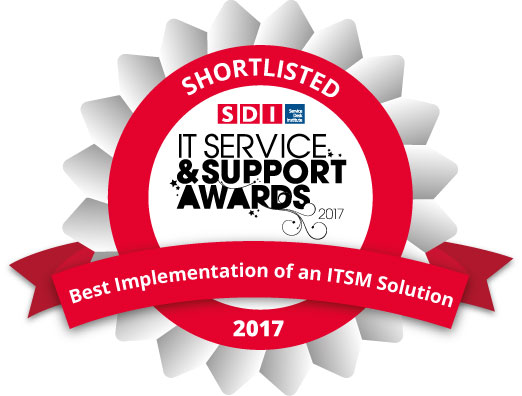 Whatever the outcome, it's so pleasing to see Lincoln being recognised for its achievements. The team have worked tirelessly to link the Cherwell/Sollertis technology to business-value, transforming what could have been a traditional ITSM project into a showcase for the power of BRM principles centred on Business Value.
Although BRM is gaining significant attention, for many people, it is still considered in the abstract. University of Lincoln has gone far beyond rhetoric and built an operation that has BRM and Business Value weaved into every element of the business.
You can learn more about the University's pioneering project here.
See the shortlist of SDI Awards 2017 nominees.